August Update – Life Imitates Art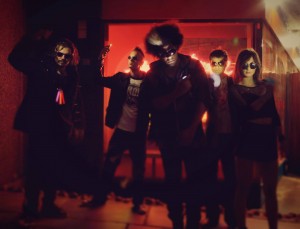 August 2014 has been a busy month working with the London based, fiery electro-rave group 'Life Imitates Art' (LiA).
LiA can most accurately be described as 'a movement incorporating, but not restricted to, UK Dance, Rock and Drum n Bass' with influences coming from the likes of Pendulum, Paramore and The Prodigy.
Rehearsals have been lots of fun and full of great energy over the past few weeks in preparation for upcoming shows due to be announced imminently. Keep an eye on the gigs page HERE for more news.
Earlier this month we also shot a new promo video for our Dido / Plan B Mashup with the aim of capturing the vibrant nature and chaotic atmosphere of the London nightlife through the creative effects of 'time-lapse' and 'light painting' photography. You can check it out HERE
Stay Tuned!
Tags: Dance, dido, DnB, electro, Guitar, lightpainting, London, Music Video, night, paramore, pendulum, prodigy, rave, rock, summer, Time-lapse
This article was written by Dan Baker